By Barb Ernster –
First Saturdays Devotion: A Call from Our Lady
Amid the four things Sister Lucia identified as Our Lady's request at Fatima, the First Saturdays devotion was intended to be a monthly renewal of our "yes" to Mary and a way to help us continue to fulfill the other requests. The most essential, she said, was the offering up of our daily crosses according to our vocation in life; the Rosary and Brown Scapular are the spiritual aids to help us with the first.
The monthly renewal strengthens us, in part, because it asks us to go to confession. We cannot be effective in our devotion to the Immaculate Heart if we are weighed down by sin. Our Lady, knowing our human weakness and tendency to fall away from devotions quickly, provided a remedy for us to keep this devotion alive in our hearts, daily by our Morning Offering, monthly by our First Saturdays and yearly by our recognition of her feast day, May 13, as well as the feast of the Immaculate Heart, this year on June 17.
St. Louis de Montfort and Devotion to the Immaculate Heart
St. Louis de Montfort, the master of total consecration to Jesus through Mary, presented the same idea. Renewal of our consecration is as important as preparing for it. When one formally makes an act of surrender to be consecrated through Mary, it is only the beginning. One must then deepen and renew and express it in the faithful living of one's consecration daily: "The more often we do so, the sooner we shall be sanctified and attain to union with Jesus Christ, which always follows necessarily on our union with Mary…" (True Devotion to Mary, pp. 162-163). Otherwise, it will be lost within a month. We cannot keep alive the spirit of Mary if we do not work at it.
He calls on the consecrated to first renounce its own spirit and wills daily before it does anything else, and to do so before prayers or attending Mass. This is the first request of Mary, to accept and offer up everything that comes our way daily; make a Morning Offering.
Then we are to renew this often throughout the day, and in this way, we deliver ourselves to the spirit of Mary. This can be done simply with a prayer: "I renounce myself, I give myself to thee, my dear Mother" (True Devotion, p. 162). Or, as Mary taught at Fatima, to say the Sacrifice Prayer whenever we make an offering: "O Jesus, it is for love of You, for the conversion of sinners, and in reparation for the sins committed against the Immaculate Heart."
St. Louis de Montfort also called for us to set aside Saturdays as a special day to honor Mary, especially the first Saturday. For those who have completed a 33-day consecration to Jesus through Mary, you can enroll in the Confraternity of Mary, Queen of All Hearts, and gain a plenary indulgence, under the usual conditions, on the first Saturday of every month. The usual conditions, to go to confession, receive Holy Communion and pray for the intentions of the Holy Father, are incorporated into the First Saturday devotion.
For St. Louis, "it is not enough that we implicitly honor Our Lady," writes Fr. Hugh Gillespie, SMM in his revised work Preparation for Total Consecration to Jesus Christ through Mary (Montfort Publications, 2012). "The consecrated must take the initiative to actively bringing her honor…The more we honor Our Lady, the more we act in accordance with the Spirit of Almighty God who is the first to have honored her. In honoring Our Lady, we are, in fact, celebrating the great things that the Almighty has done for her, and are, therefore, giving genuine glory to God," he writes.
A Crucial Devotion in Today's World
This should be the foundation of our practice of First Saturdays. We are making reparation for the blasphemies against the "great things that the Almighty has done for her," and are therefore giving glory to God. But we are also gaining more of the spirit of Mary within our souls so that we can live daily our consecration to her. This makes our devotion to the Immaculate Heart meaningful, active, purposeful and intentional. The graces and mercy we obtain from our devotion is then given to Mary to do with as she wills, and the fruits will be even more great. In this way, we are living the consecrated life.
As for reparation, one need only look at the current controversy of the Los Angeles Dodgers honoring the LGBTQ group, Sisters of Perpetual Indulgence, to know that we are up against mighty forces in defending Our Lady and the great things that God has done in her. This very public display of hatred of the Catholic faith deserves our cry of protest and prayers of reparation against this purposeful mockery of Jesus and Mary. We have an opportunity to obtain grace and mercy this First Saturday (as well as First Friday) against this deplorable situation, but also to actively denounce it to those who are perpetrating it.
Mary told us that her Immaculate Heart will be our refuge and the way that will lead us to God. Her messages of Fatima fit like a glove on the hand of the teachings of St. Louis de Montfort. Taking up this devotion and living daily as consecrated to Mary, she will use us in ways we never imagined – even as a force against Major League Baseball and all the other corporate and cultural powers that are stealing our sacred ground. Together, we can take it back.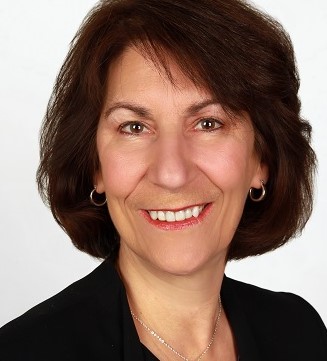 Barb Ernster is the National Coordinator/Communications Manager/Editor for the World Apostolate of Fatima, USA.